We recently held an event to chat through our recent survey with YouGov. It's a definitive annual review of how UK businesses are working with emerging technology. We wanted to see what businesses are doing today – and their future plans. It's a moment in time – a snapshot of the situation right now. And we're going to be doing it every year to see how tech's changing and track the business trends.

Tech underpins the nation; so why are a third of businesses surveyed not planning on adopting any emerging technology in the next five years?
Take a look back at our event to find out.
But for now, we've got more to say.
We got a lot of questions from the audience on the event – and we want to make sure we've answered them as best as we can. So, here's a little extra for you.
 
Out with the old, in with the new
With new technology comes the need for change. Legacy systems need to be updated and replaced – or businesses risk being left behind. By 2025, the UK will have turned off its PSTN network, and upgraded to all-IP – an all-digital network.
This can seem a bit scary to some businesses who rely on their current phonelines. Will it cost a lot to make the change? And will it be more expensive to maintain in the long run? Georgina Williams, our Voice and Collaboration Director here at BT, thinks not.
You wanted to know when to expect to see a return on investment. And Georgina has found that the majority of our BT Cloud Work customers have a very strong ROI in the first year of installing their new digital hardware. And in year two, the cost goes down even further – due to businesses amending their lines and subscriptions to align with licences.
A digital phoneline is also easier to manage, as our products are single hosted solutions in the cloud, rather than lots of different on-premises solutions – saving both money and physical space.
Fancy making the change ahead of 2025? Get in touch with your account manager today to see what we can do for your business. Or have a chat with a member of our team. We'd love to hear from you.

Emerging technology can seem like a long-distant dream. Automated robots filled with artificial intelligence (AI) feels like some futuristic sci-fi film. But automated tech is closer than you think. With 57% percent of firms surveyed thinking AI isn't relevant to their business, let's take a look at what it can do – and the super-fast network supporting it.

With 5G, the possibilities are endless. But 45% of those surveyed aren't planning on harnessing the power of 5G. And you wanted to know what benefits 5G could bring nationally.
It's not all just fast internet and quick downloads, says Fotis Karonis, CTIO of BT - it's also the sheer power. It lets you connect huge numbers of devices, Internet of Things (IoT) sensors, machines and vehicles to a constantly reliable and secure network. And 5G's low latency allows for super-fast connections, allowing machines to communicate with one another – without the need for wires or an unreliable network.
With that low latency comes new and emerging tech, like AI and Virtual Reality (VR). The video quality is outstanding – and will allow new ways to remotely train, learn and work. Just take a look at the University of Warwick in our on-demand event. It's started to harness the true power of these technologies and is changing the world of education forever. It's also researching automated vehicles, taking a look at how they 'communicate' with each other via sensors, relying on EE's 5G network. They can let each other know of obstacles and pedestrians, while being constantly connected to the cloud.
5G also allows 'network slicing' on a national and local level. This is essentially being able to 'slice' off bits of the network and allocate them to specific businesses. Imagine what this can do for sectors like healthcare, manufacturing, transport and education. All of them having reserved and protected network capacity would mean our country's critical national infrastructure, like the NHS, police and fire services, would never fear a network outage.
In order to get the most out of the emerging technologies, we need to work together. By co-creating, investing and learning from one another, we can share the outcomes and change the world. One tech step at a time.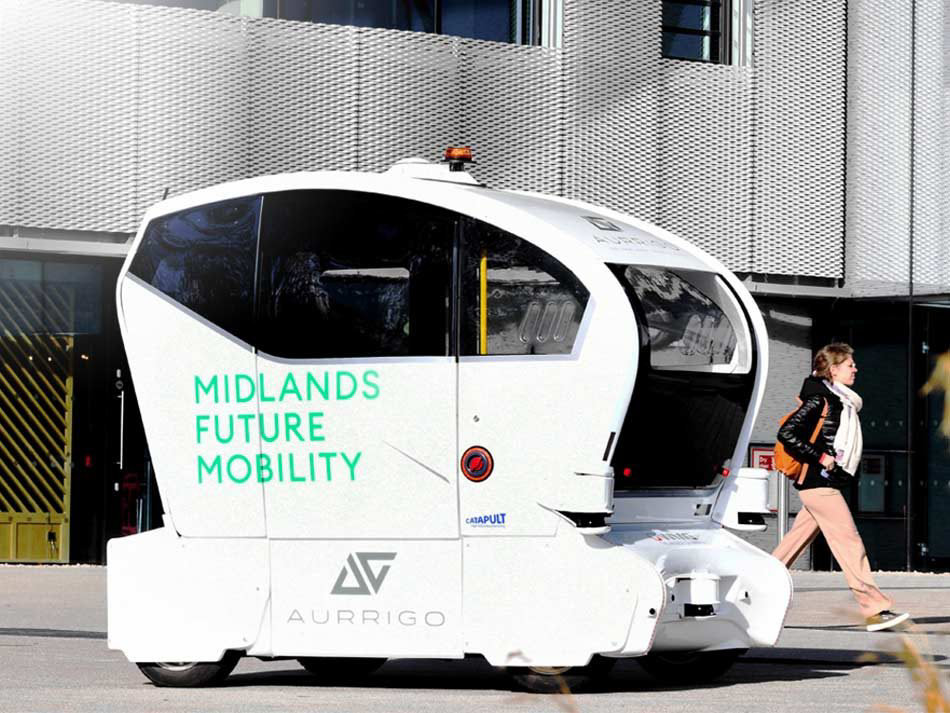 Staying secure in changing times
Cyber security touches every aspect of your business – especially with more people working remotely. Since the beginning of the pandemic, we've seen a 600% rise in email scams here at BT. And in our survey, 61% of businesses said that cyber security threat levels have grown in comparison to a year ago.
But a lot of these threats are exploiting human beings. And with the tech market changing so rapidly, it's no wonder that you asked what cyber security's going to look like over the next five years.
It's important to make sure every member of your 'human firewall' is thinking carefully about handling your business data, says Kevin Brown, our Managing Director of Security. 'Being in anyone's supply chain is a big deal and has a lot of responsibility – particularly given the rise of ransomware, which is generally targeted at supply chains'. It's critical to make sure both you and your business partners are making sure your supply chain is safe and protected from attacks.
And with the introduction of 5G, a new network is needing to be managed. But don't panic. Just apply the basics. Put your security plans in place, plan what data will flow across the network, and what controls you'll have to protect and manage it.

Some people are understandably a little nervous of what automated technologies can do. Will they end up replacing traditional human jobs?
Dr Nicola Millard, our Principal Innovation Partner, answers your questions about the future of learning aligning with the future of work.
She believes we're going to have to keep retraining our skillset, so they don't become redundant as new skills emerge. And these skills need to be taught. How? By remote learning. Virtual and Augmented Reality can provide brilliant ways of teaching – in new, innovative ways. From virtual lectures, to having the ability to have remote experts talking people through procedures by literally letting them see through the learner's eyes.
But technology and processes have to be linked. The overnight remote working shift that happened in March 2020 have made businesses much more digitally friendly. A great example being paperless offices. By removing the office, many companies, like law firms, had to adopt new technologies and process to manage their day-to-day operations. Like digital signatures, for example.
But – if tech gets in the way of getting things done, or people are finding things difficult, they're very unlikely to use it in the first place. It's incredibly important to take your employees along every step of the digital transformation journey – so they understand the tech, and what's it's going to do for them in the long run.

Overcome, overturn, overtake
Transformation is scary. We get that. But if you overcome your fears, you can begin to make some real change within your business. By overturning legacy products and procedures and beginning to adopt new technology to suit your business, you can start to overtake your competition.
Why not watch the full event for more insights into why it's crucial for businesses to adopt emerging technology? Let's make a change.