BT's Managing Director of Commercial and Marketing, Chris Sims, shares his advice on how to get the best results for your business:
The past few months have brought into stark relief the value of digital technologies. Whether enabling staff to work from home, or automating operations remotely, we've seen a huge contrast between the companies that are able to run digitally, and those still reliant on offline legacy systems and processes. For many businesses, it's been a wake-up call to accelerate digital transformation.
It might sound complex or expensive, but done right digital transformation – or, put simply, the use of digital technologies to optimise processes and solve business challenges – can transform the outlook of a company for years to come. In this article, I'll outline ten vital considerations for any business leader.
As you'll see, digital transformation can come in all shapes and sizes.
For some BT customers, it's about digitalising their operations – gaining greater control and flexibility. For others, it's streamlining legacy operations, breaking down siloes and creating new, efficient processes. Every company's transformation is different.
But whatever it looks like, there are some key principles to consider. And crucially, there's a lot that established organisations can learn from our country's most dynamic young businesses.

There's never been a better time to start the process of digital transformation
1: Start small and iterate
Gone are the days when the only approach was to invest millions in a project that takes years to be delivered. Those models may remain relevant in some industries, but for many businesses, they introduce needless risk.

By drip-feeding transformation into your business, you'll be able to make change happen iteratively. You can avoid developing things your customers don't want and you'll find it easier to respond to market changes as they arise.

In other words, this is something you can take step by step, building on your achievements as you go. Everything connects in the modern enterprise; every positive outcome can lay the groundwork for the next stage of your digital transformation.
 
2: Focus on the opportunities
The key is to identify areas that will benefit most from digitalisation. From the way you engage with your customers to the way you manage your operations, there's a wide spectrum of opportunities to change the way your business works. You might want to set your team up to work remotely which would require a new digital communications tool. Or, perhaps you want your customer services communications to move to social media platforms. Digitalisation opportunities are endless.

Smaller, digital-native firms can be instructive here, in that they are naturally agile, as our partners at Excel Esports demonstrate. Excel Esports is an emerging force in esports, the sport of competitive video gaming. Whether it's a new game title for which it need to build a team or a new audience craving content, it's very good at responding extremely quickly – it's part of the culture. This may not be the case in larger firms. Crucially, Excel Esports knows that it's not about trying to find a single silver bullet. There's a big pitch to explore in every business – large or small.
 
3: Consider the unique needs of your business
There can be no doubt that the pace of change is accelerating in the business world. It's therefore essential that all businesses regularly re-examine their market and their position within it. Look at the way technology is affecting your industry, your competitors and your customers – and review your underlying business model. Because business transformation is all about the future. You might not be able to predict it, but going through this process is as close as you can get.

Here at BT, we have a team dedicated to evaluating new technologies. We look at every innovation in the context of our business challenges and, in many cases, roll out these trials into live operations. A good example right now is a solution that has boosted our customer engagement by 27%, just by introducing dynamic content to our marketing emails.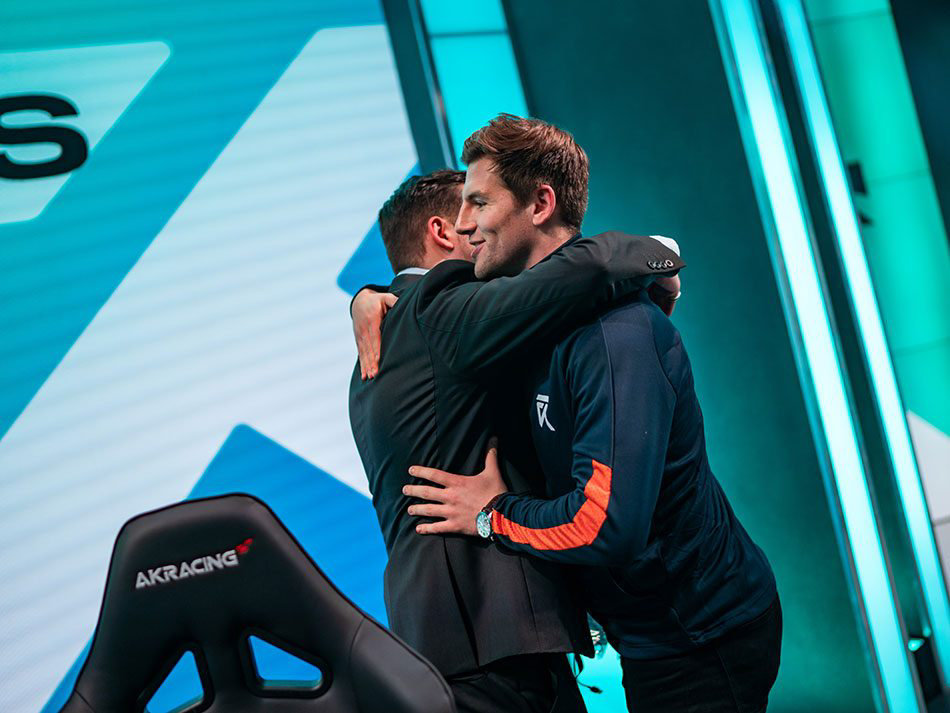 4: Learn to think like a start-up
It's easy to exaggerate the value of established process and legacy systems – especially while they still appear to work well. Maybe they were expensive to introduce, or the product of years of hard work.

One way to break from the past is to put yourself in the shoes of a startup, with no baggage and no legacy systems to protect. Ask yourself what your business needs today to capitalise on the opportunities you have identified.

Don't be afraid to leave the legacy ways of working behind.
 
5: Prepare to make mistakes
Now, a digital startup is small and flexible enough that if there are mistakes, it's possible to pivot the entire company quite quickly. For larger organisations, that's obviously more difficult, but technology certainly makes it easier to adopt a more agile stance.

Large companies can't do everything at once. Within any business, however, there are opportunities to explore how the speed and flexibility of digital could deliver value. When you spot potential, start a trial. Your successes will more than make up for any explorations that don't work out.

Don't be afraid of making mistakes
6: Bring your people along with you
Businesses aren't made of systems or processes. They're made of people. So it's vital that you make sure that all parties – customers, suppliers and colleagues alike – understand the changes you're making.

Employees are particularly important because they naturally become accustomed to working in a certain way. But technology can actually help you manage the change, by allowing you to engage with them better. Internal social media applications are a good example. One we use at BT allows us to communicate with the entire workforce using text, imagery, video or live streams. This effectively flattens the organisation, making everyone feel closer to management and any changes being made.

Ultimately, the principles of good change management hold true for a digital transformation. Explain your rationale, communicate clearly, celebrate success and above all, make sure everyone understands where they fit in. Digital transformation is not just about operations and infrastructure, after all. It's about culture too.
 
7: Ensure security is baked in
Nowadays, people work remotely, connecting to services in the cloud, not just the server room. The lockdown has drawn greater attention to the benefits of working this way – but it has raised concerns too.

With all these extra remote endpoints, security is clearly vital. So make sure that in all your transformation efforts, you engage with vendors who offer the right level of security as a standard feature. It must be baked in from the outset.
 
At BT, we're very proud of our leadership in reliability and security – not just within our network, but in the end-to-end solutions we offer our business customers.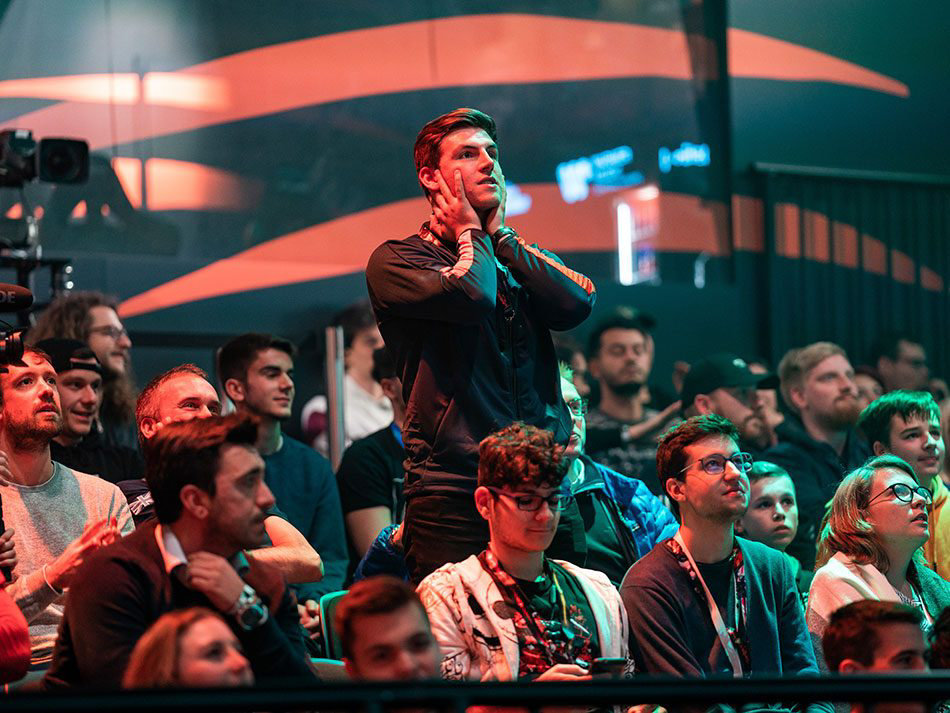 8: Remember, reliability is everything
There's no point transitioning to a new operating model – or even a completely new business model – for the whole system to fail because one component fell over.

Whether you're an esports team like Excel, competing in big tournaments over the internet, or you're an established business moving some aspect of your operations online, just a few minutes' downtime could prove catastrophic.

Reliability is one of those things you don't think you need to prioritise until you suffer an outage – so don't compromise. At BT we invest heavily in our infrastructure, to ensure we remain the UK's most reliable network.
 
9: Start sooner rather than later
With commercial pressures increasing and demand now weaker than it was before the pandemic, all businesses should look at how to become more competitive. Whether it's an opportunity to engage your customers more directly or to manage your operations and workflows more efficiently.

One thing you might experience when you're under pressure is the natural temptation to hunker down behind an established operational model or process. That may provide comfort in the short term, but it won't secure the future as robustly as using this moment productively. Now is the time to look at your competitors and businesses in other markets and ask, 'How can we start driving an investment in digital technology?'
 
10: Acquire the right skills and work with the right partners
Digital transformation is a subject I talk about with our customers and partners every day. There is a huge range of services and suppliers now, all vying for their slice of the same transformation budgets.

At BT, we have the experience to advise our customers on how to match the challenges and opportunities they face with the technologies available. We can recommend the right solutions and connect customers with the best partners in our ecosystem.

Finally, remember that no one knows your business like you and your team. To successfully drive digital transformation, you must give the people most familiar with your operations the skills they need to prepare for tomorrow's challenges – as well as access to experts and partners who really understand what technology can achieve.

That's where we can help.