Why UK businesses should embrace the new tech they've heard of – and the tech they haven't
Have you heard of 5G and AI? How about virtual reality? Most of us have. But what about hyperconverged infrastructure, or SD-WAN? Dive into this report and discover why when it comes to some of the most powerful emerging technologies, the UK has an awareness problem.
We asked YouGov to survey more than 1,000 business leaders to see which emerging technologies businesses are using – and which they see as having the most potential. The aim? To see what they know about the evolving tech available today and help them understand the huge benefits digital transformation can provide. This report focuses on so-called 'hype technologies' – and the opportunities that could be being missed due to a lack of understanding about what's out there.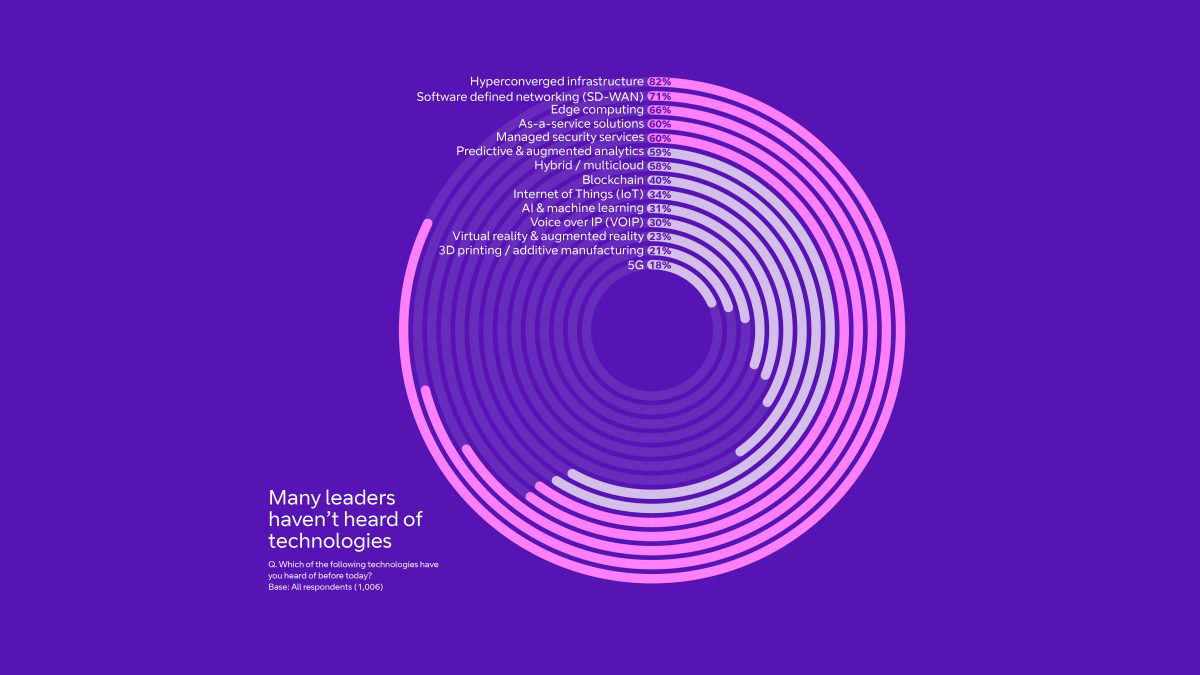 For example, more than 50% of the businesses surveyed said they hadn't heard of half the technologies listed. It then comes as no surprise that 29% don't plan to adopt any of the tech listed in the survey in the next five years. How can a business keep its competitive edge if it doesn't move with the trending tech times? Emerging technologies have the power to transform your business. Look into the hype technologies and you'll see the hype is justified.
But the solution isn't just adopting one piece of tech and you're done. It's about bringing together all the services and technologies that will suit your business needs. Why not check out the survey itself? And see which tech you've heard of, what you haven't – and what could be on the cards for your business' future.