It's time to future-proof your business. Learn how – from the people already doing it
With a fast-paced digital world comes the need for agility. And no matter the size of your business, it's an important strategy which lets you shift and adapt to business trends at the drop of a hat. Even though it can be easier for small businesses, anyone can adapt their digital transformation plans by adopting a start-up mentality. You just need to make sure you've got the right digital tools and networks available.

We're taking a look at a digital-first business, Excel Esports, to see how its digital strategies have led to it becoming a leading player in the business field of esports.
But it's more than just a small business; it's a challenger to the market and other firmly established sports brands.
Let's hear what makes Excel Esports tick – and how the business approaches digital growth as the number one strategy within its business model. How has its agility and flexibility paid off?

Changing the sporting landscape, one stream at a time
Esports is a relatively new field of business in the UK. It involves competitive video gaming – and it's all online. The fans are online, the communication between fans is online and the game itself is all online. It's a big deal – as it's changed the way sport is played and consumed dramatically. Never before has a broadband connection been so important for a sport. And this is just the beginning.
Let's delve into esports.
Two brothers, Joel and Kieran Holmes-Darby, both had experience working in big businesses. But they decided to ditch the normal 9 to 5 job - and create a digital-first business around their shared gaming passion.
They started their company, Excel Esports, and became a global presence in online gaming. But how did they achieve such notoriety in the esports world? By being a completely digital business, having experience of business growth, agile working methods, an online presence and utilising top tech.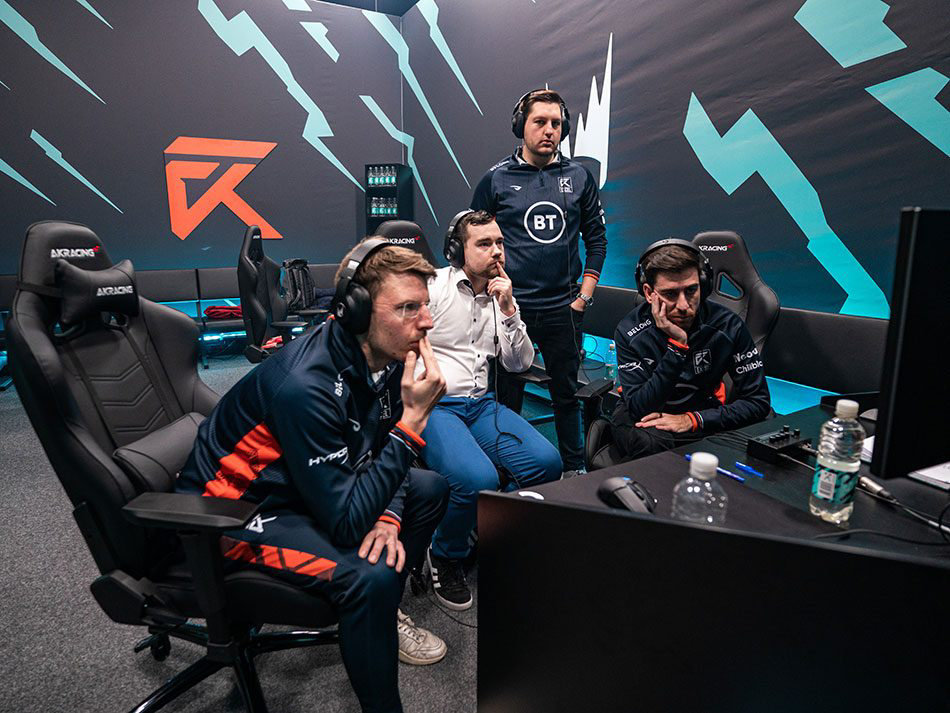 In a business run solely online, state-of-the-art hardware is a must. "And looking at how you can best use that technology to benefit your business is important for every industry," says Kieran. But tech also needs to be supported by a reliable and fast internet connection. You can't have a game lagging with millions of people watching, so the network is essential to competing.
And this is relatable to any business relying on real-time data and flexible working methods. With a lot of businesses moving towards remote working, it's more important than ever to have the right tech for your business. Joel and Kieran, for example, need to work with an international team based in both the UK and Germany, along with investors around the globe. With so much based online, a trusty network is essential.
With the introduction of 5G, the brothers are excited to see how content will be consumed in the future. Will it change the way businesses produce and publish their content? We'll have to wait and see.

What's next for your business?
We've looked at setting up a new business, growing it, adapting to change and having the right tools. But what final advice do Joel and Kieran Holmes-Darby have for us?
 
Be proactive in the way you adopt new technologies and platforms. Make sure you're using them in the most efficient and effective way to help build your business, and ultimately grow.
Always be bold, and keep looking for ways to go beyond your current limits and find new opportunities. That's how you'll stay relevant, and ahead of your competition.
Find out more at 'The future is now'
This interview comes from our 'The future is now' series, hosted by Steph McGovern. Take a look at the full interview - and keep an eye out for more videos and articles coming soon to help you digitally transform your business.
If you'd like to know more about digital transformation for your business, we're here to help.