The UK's biggest corporates lead the way on emerging tech – but could go even further
We asked YouGov to survey more than 1,000 business leaders to see which emerging technologies they are using – and which they see as having the most potential. This report focuses on the UK's biggest businesses. The aim? To see whether large corporates are making the most of the opportunities available to them. And help leaders understand the huge benefits digital transformation can provide.
Larger businesses are likely to have the finances, the scale and the knowledge to identify and invest in new technology. They also seem more driven to harness the power of technology for innovation, efficiency and flexibility. And this is seen in the stats in the report.
Encouragingly, only 20% of large companies said they weren't using any of the tech listed in our survey. But which sectors are pulling ahead with their digital transformation plans? And who's getting left behind?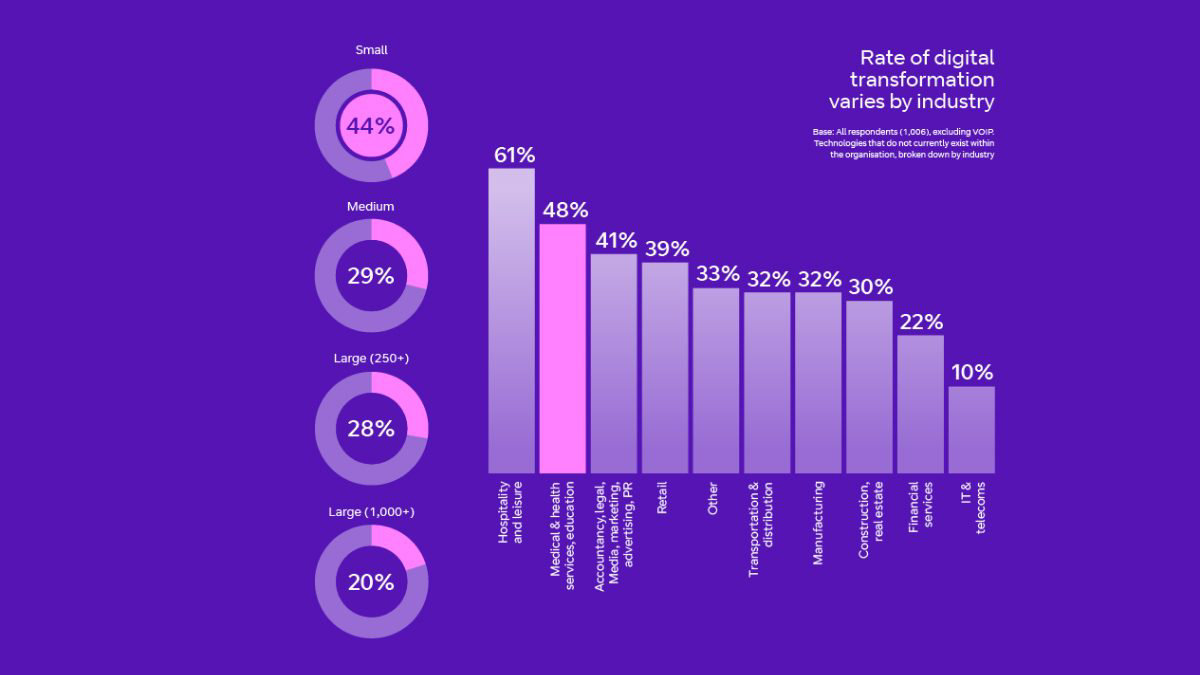 Unsurprisingly, we find IT and telecoms ahead of the pack, with financial services and manufacturing just behind. Elsewhere, both hospitality and leisure are currently lagging behind – with 43% of businesses in these industries not planning to adopt any new tech in the next five years.
Dive into this report to discover how tech innovation varies massively between industries – and why so many companies still need convincing about what these technologies can do.