Make every day a productive one

Work should be about what you do. Not where or how you do it. In fact, nine out of ten workers say flexible working motivates them to be more productive at work.
Investing in a few simple changes can really boost employee productivity. It could be as simple as making sure your business internet connection gives you the speeds and wi-fi that match your needs. Or making sure you've got the right mobile provider for the best data speeds and coverage. These small changes to technology in the workplace can all add up to something much bigger. Because when you've got the tools to work where and how you want, it's easier to get stuff done.
We've got the knowledge – and the products – to help you become more productive. And we've put together this guide to the products and services that can help you boost small business productivity – whether you're in the office, working remotely, or on the move.

Rethink your business internet connection
When your business internet is fast and available all around the building, it's easier to get more done. After all, it powers nearly all office technology. People can work wherever they need to, with a connection at their desk or while they wander. And with the right speeds, you can make tasks a breeze for everyone, so they can power through heavy workloads.

Find a connection with a speed that works for everyone

With the right connectivity, everyone in the office can work online at the same time, without slowing down. And when it comes to staff productivity, that's pretty important. Think about the different people in your business and what they do. Have you outgrown your internet? It could be that what was once a great choice is now struggling to cope. If you've employed more people, if you're downloading and sending larger files than before, or using your internet for phone calls and working more in the cloud, it's time to rethink your workplace technology.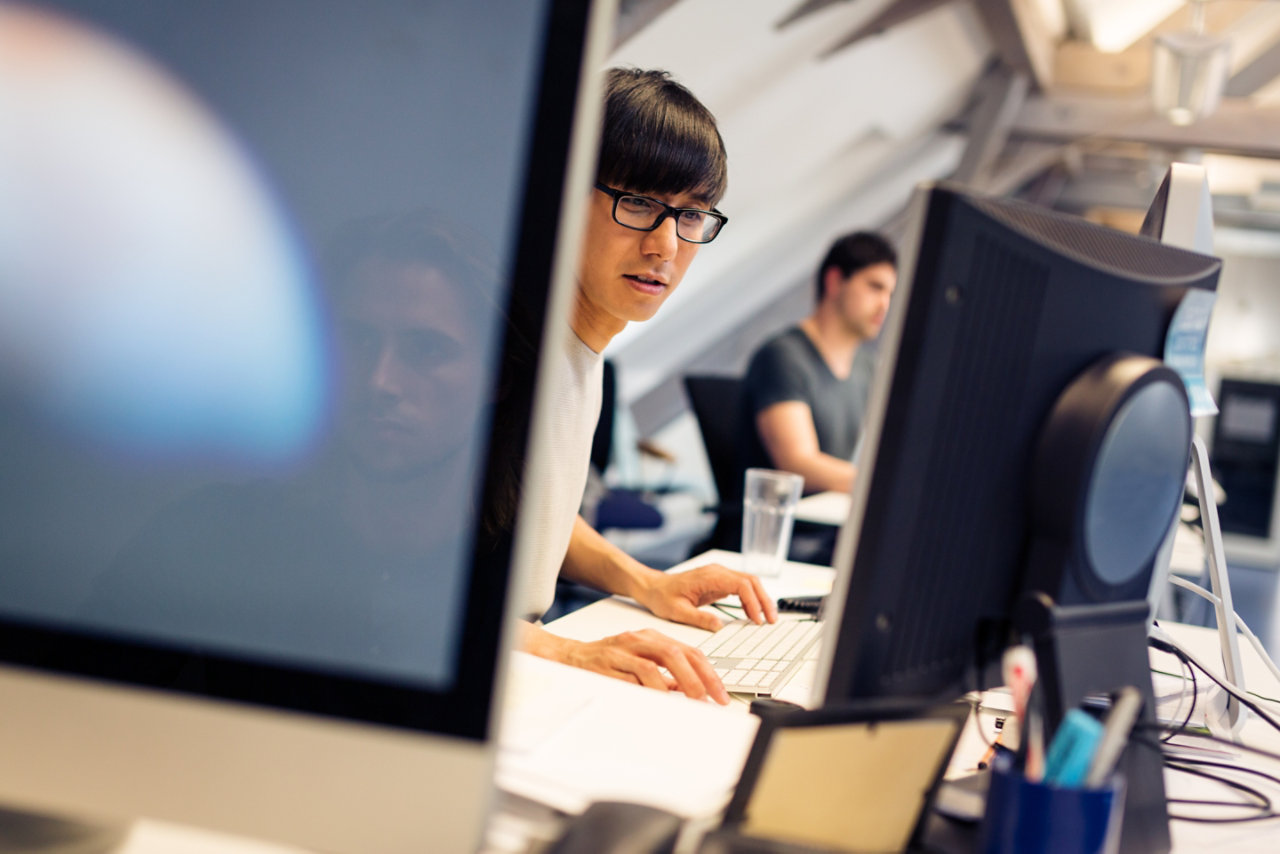 How to choose the right internet for your business
- If there are just a few people online and your data needs aren't too demanding – our Business Broadband could be just right (up to 19Mbps download). Or consider BTnet Express – a dedicated leased line, if you want 100% service reliability (up to 30Mbps upload and download).
- If you've got more people online or use it regularly for things like downloading large files, cloud applications or calls, then Superfast fibre (up to 76Mps download) could be just right, or even Ultrafast fibre (up to 314Mbps download).

- If you're a really data hungry business and rely on the internet completely, then a BTnet dedicated leased line is the answer. It's our ultimate internet connection with 100% availability, massive capacity, and upload and download speeds up to 10Gbps.
Get stronger, faster wi-fi around your building
With a fast, strong wi-fi connection all over your building you can wander even further away from your router and still get work done. It's perfect if you need to meet a colleague who's working at another desk, or just want some quiet time to get through your emails.
How to get stronger and faster wi-fi around your building
All our Broadband, Superfast or Ultrafast fibre options come with our Business Smart Hub. Giving you the UK's most powerful business wi-fi signal vs major UK broadband providers. Or, if you need the reassurance of 100% internet availability and same upload and download speeds, our BTnet and BTnet Express leased lines come with a neat piece of kit that has wi-fi built in too.
Connect and get more done while you travel
A two-hour train journey, a catch up in a café, or even a trip on the tube doesn't have to mean offline time or a drop in work productivity. With the right connection, it can be a great chance to get some work done. With fast 4G and wi-fi available nearly everywhere you go, it's easier than ever to take work with you. So you can rip through your workload, as you roam through your day.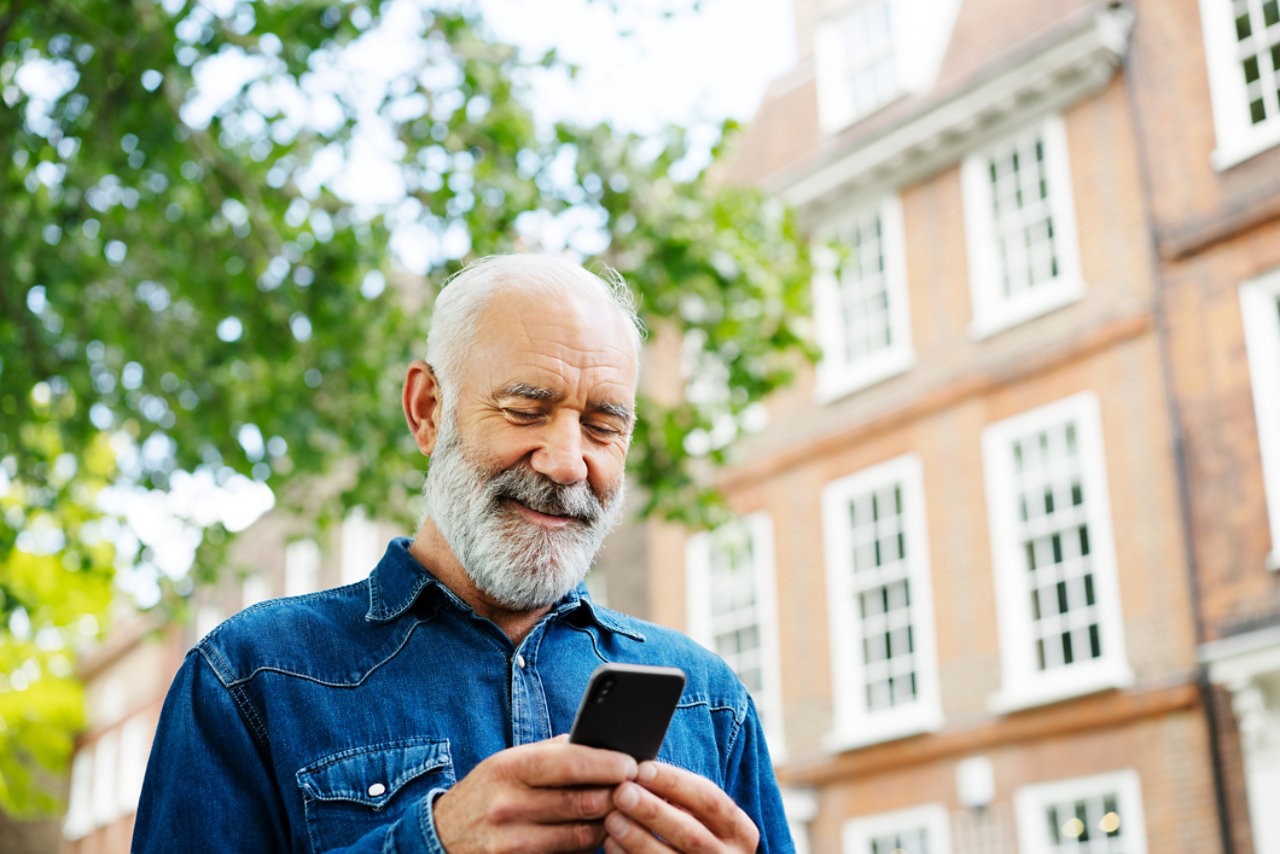 Get the fastest 4G and wi-fi in more places than anyone else
Our mobile network is powered by EE, which gives you fast 4G in more places than anyone other network. And we have the UK's largest wi-fi network, with 5 million hotspots. It all adds up to more chances to get things done, in more places than ever. And if you're in a spot where the mobile signal is patchy, you can even make calls over wi-fi – so you can stay in contact, no matter what.
How to get the fastest 4G and wi-fi in more places than anyone else
All our mobile plans, BT One Phone and broadband packages let you use our wi-fi hotspots. Our mobiles and BT One Phone use our fast 4G network, too

Create an instant mobile hotspot for the whole team, wherever you are
If there's a lot of you and you're travelling or setting up a temporary workplace for the whole team, having a mobile hotspot for everyone to use could be ideal.
How to create a mobile hotspot
Get a BT 4G mobile hotspot device. Connect it to the internet using our 4G network. Once that's done, you can connect up to 15 devices to it, so the whole team can get online and can keep on doing businesses, wherever you happen to be.

Do more with flexible phone systems and advanced mobiles
When you're working in and out of the office – on a weekly or daily basis – staying in contact is vital. And having a small business phone system that puts you in complete control of all your calls, wherever you are, can help you do just this.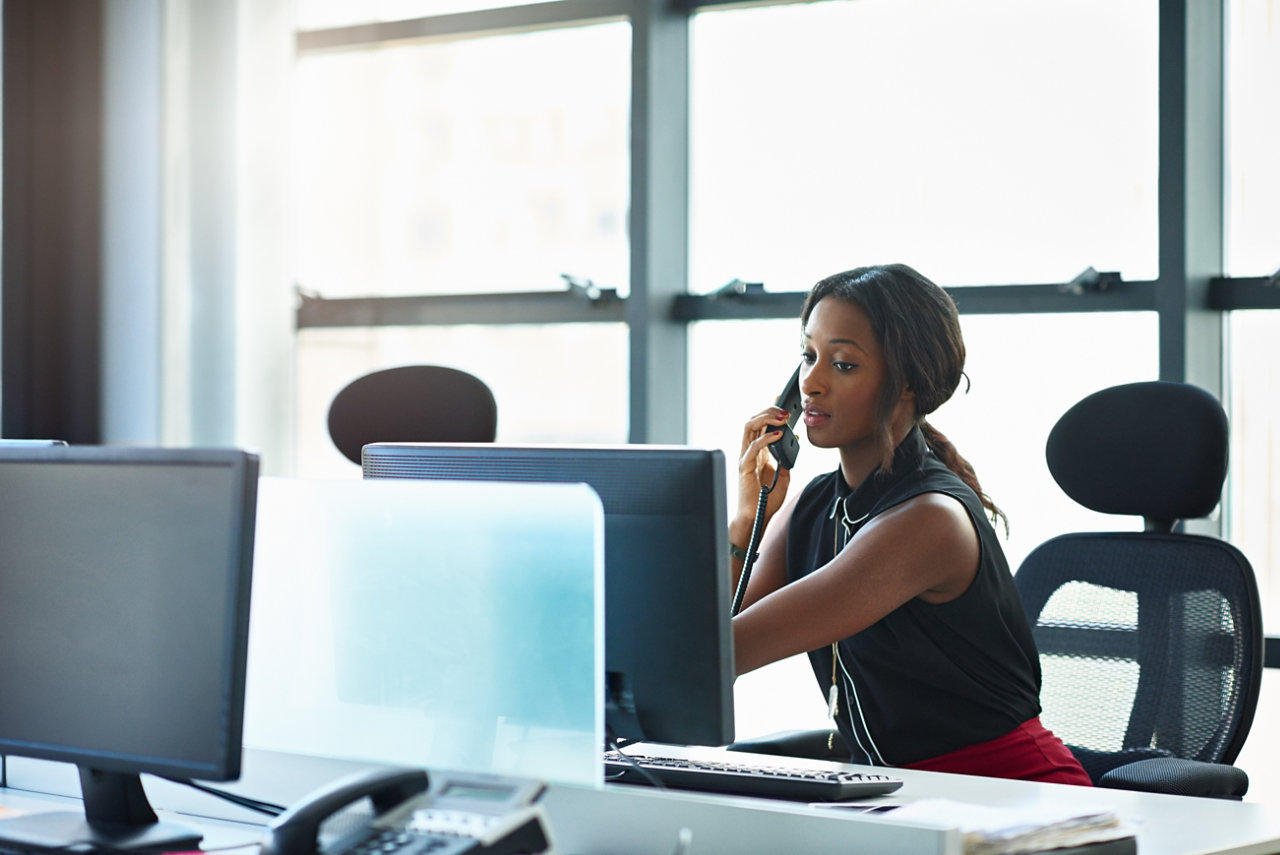 Get a cloud-based VoIP business phone system you can take with you

With a VoIP business phone system, you'll make and take calls over the internet. So, wherever you have an internet connection, you can connect to your business's phone system. Whether that's using your office broadband with a VoIP handset, or via an app on your mobile device when it's connected with 4G or wi-fi. It makes it easier to keep up with colleagues, customers and suppliers, wherever you are. It's clever workplace technology that helps today's SMEs stay productive.
How to get a cloud-based VoIP business phone system
Our BT Cloud Voice and BT Cloud Phone systems let you manage calls from your office, computer and mobile app. In other words, you'll get all the features of a traditional small business phone system – and a few more – wherever you are.
Get more than a mobile for the calls and opportunities you can't miss

If you're a business with lots of people on the road, lots of the time, then an advanced mobile service is just what you need. They give you much more than a regular mobile service and make it easier for you to stay in touch. They put you in total control of all your business numbers, wherever you are – helping to maintain work productivity. And because they use the mobile network to make and take calls, they're just as easy to use as a regular mobile phone
How to get an advanced mobile service and how it works
Our BT One Phone mobiles let everybody route their business numbers, including landlines and other mobiles, to their BT One Phone. All from the palm of their hand. And if they've got their hands full, users can check if someone else is free on the company directory before transferring. Set opening times for some numbers, leaving a line open for the ones that need to get through. Or switch off completely for time with family and friends.

Get more information on our connectivity products and services that can make things a little easier for you. Or take a look at everything we do, including mobile, business phone systems and apps that can help your business stay productive.