Digital transformation is an opportunity for growth, to digitise, and make vaulting your business into the future a success – and as you'll soon find out, digital transformation is so much more than just a buzzword.

What is a digital transformation strategy?
Let's get the basics nailed first. Digital transformation is about becoming a technology first business. It's about exploring modern technologies such as cloud-based systems and artificial intelligence, combined with smart devices and appliances, and incorporating these within the running of your business.
A digital transformation strategy is working out where exactly you could apply such technology and what the returns and benefits of this could be. A solid strategy includes analysing current processes, identifying pain points and risks, and then working out which digital tools could improve this.
What can a digital transformation strategy achieve?
If digital transformation is about combining technologies to create powerful outcomes, the digital transformation strategy is how you make the change seamless and successful. By making changes, your business can be:
More efficient
More flexible
More productive
Fit for modern security
But without a roadmap to follow and a strategic approach to digitisation, you might find it hard to get buy-in from senior stakeholders and your wider team, close any digital skill gaps, and ultimately fulfil your vision of transforming your business for the better. Change is hard, but change precedes growth – and like any period of growth and change it requires a plan to execute and a system to drive it forward.
So, where do you begin? Digital transformation is no overnight success story. View it as a journey.
How to develop your digital transformation strategy

Before setting out your new digital transformation initiative, it's important to understand all areas of your business. From filing systems to culture, from communications to finance, you need to understand how the cogs keep turning, and what the attitudes are of those turning them.
Culture is a huge factor in successful transitions from analogue to digital systems and processes. Remember, it'll be your team making this happen and without their support, expertise and will, it'll be hard to get your digital transformation strategy off the ground.
We've all had to make some level of transformation lately. Now it's time to reflect – was it successful or is there room for improvement? Have a chat with your employees or colleagues about how they feel about these changes too, as the more rounded your approach, the quicker your business will embrace change going forwards. This'll help you understand which areas you need to drive change and how you need to communicate it.
Get your priorities straight
Digital transformation is no overnight success story. View it as a journey. Work out which areas are your priority, such as cloud-based systems to improve efficiency, tighter security or better communication, and work on these before continuing around your business.
However, don't think once you've ticked the box you're done for good. The world of tech is constantly evolving. New advancements, tools and discoveries are being made every day. Keep on top of these changes – little tweaks and updates here and there are a lot easier to manage than a huge overhaul in a few years' time. Remember, the overall goal of digital transformation is to improve the everyday workings of your business. Not to just do it because you feel you should.
Do you have the expertise and budget?
Your IT department might be vast, but is it equipped to carry out the work? Digital transformation challenges are inevitable. To be able to push past these and make the journey as smooth as possible, hiring or training the right team is invaluable.
Talent plays a role in how well executed your strategy is. If the team isn't equipped to handle such a transformation, then targeted recruitment or consultants can be brought in to steady things, upskill your team, and lend much needed experience. It's people, not technology, that drives digital transformation.
It's also important that you work out your budget. Unfortunately, technology can sometimes be expensive – so be sure you've worked out the costings of each stage of your strategy to avoid running out halfway through.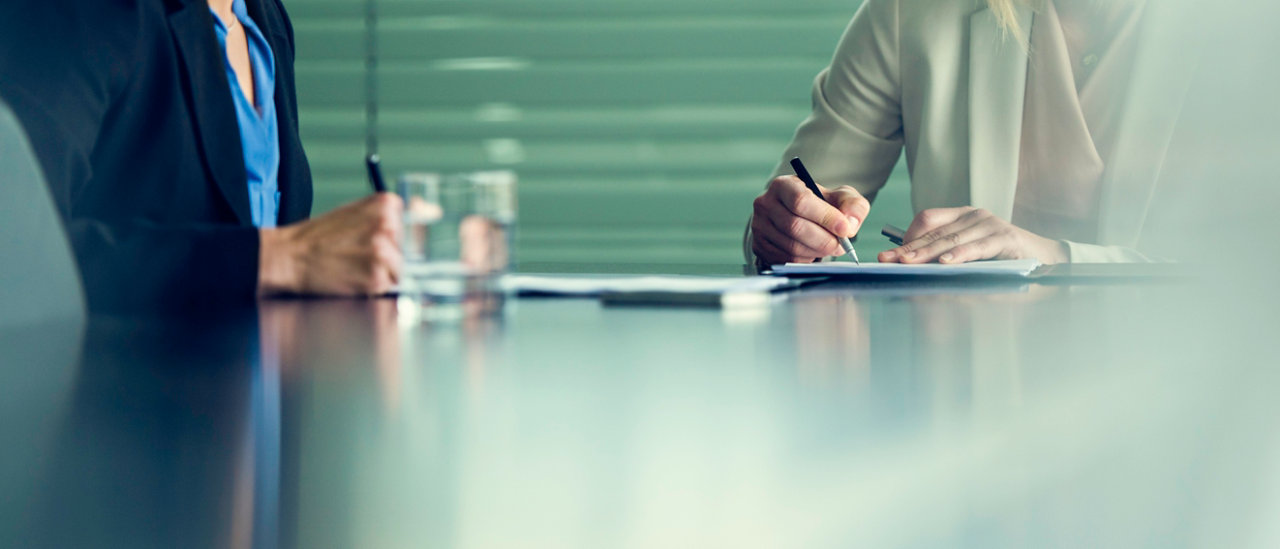 Anticipate the common pitfalls and challenges
Nothing great comes without its challenges. One common digital transformation challenge is the reluctancy from staff to get on board with the changes. While you might be ecstatic about it, your colleagues might be happy with the way things were. Make training a key part of your strategy. Be sure to make it inspiring and remind everyone why you're doing this, not just what you're doing. If staff feel like they are a part of something exciting and you're on the journey together, they're more likely to embrace the changes.
Another common challenge is often faced during the roll out phase. It's a good idea to roll out new technology in a staged approach. This way, if something goes wrong, you have the resource to give your full attention to it.
Your digital transformation checklist
Align senior stakeholders and junior staff with your vision
Have clear milestones in place to measure progress
Choose the right technologies for your business needs
Check the right digital skills are in place and build teams capable of driving the transformation forward.
Feeling inspired? There's never been a better time to drive change in your business. Avoid being left behind. Uncover your potential in the digital world.