Why SMEs risk falling behind unless they embrace emerging technologies
Small businesses. They're the beating heart of the UK economy – employing 16 million people in this country. But when it comes to technology, they're in danger of being left behind.
We asked YouGov to survey more than 1,000 business leaders to see which emerging technologies businesses are using – and which they see as having the most potential. This report focuses on the UK's small and medium-sized companies. The aim? To see whether the UKs SMEs are aware of the opportunities available to them. And help leaders understand the huge benefits digital transformation can provide.
In the report, a clear digital divide was discovered – with smaller companies less likely to adopt innovative tech, and less convinced about its potential benefits. Smaller businesses may lack the finances – and more than half, 53%, of the SMEs we surveyed saw cost as the main consideration when acquiring new tech solutions.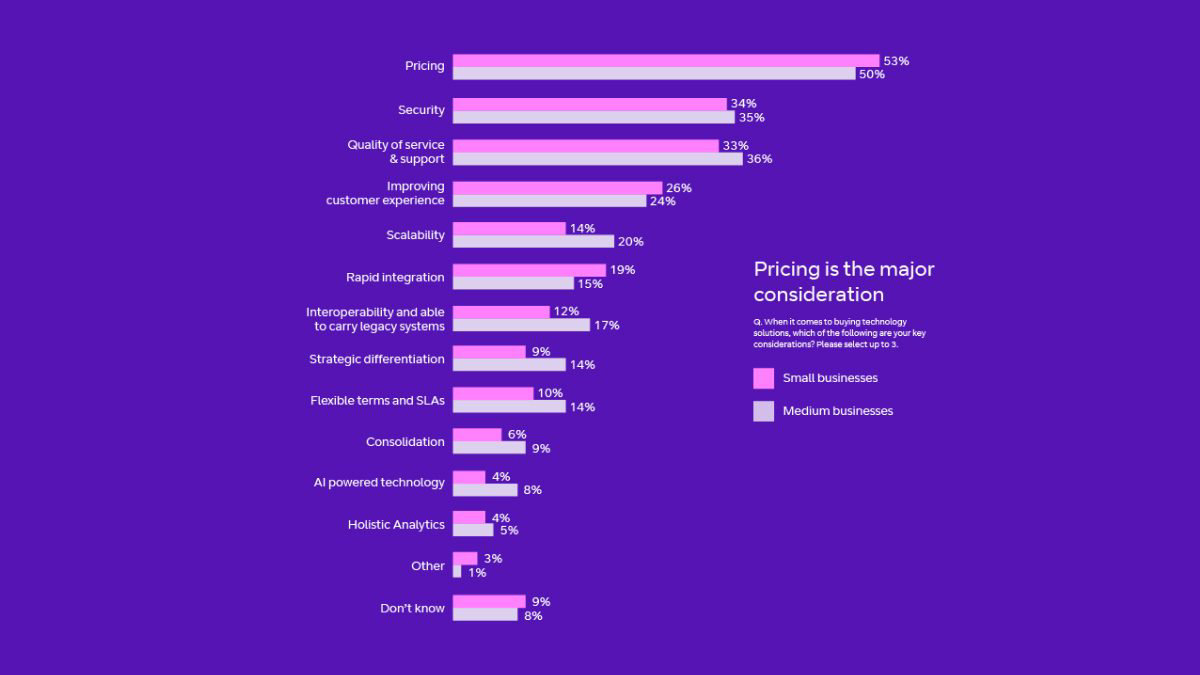 Although larger businesses may have more money and more knowledge of emerging tech, smaller businesses are more nimble and agile. They can make quicker decisions and face less internal resistance. They also don't have to worry so much about rolling back legacy infrastructure. It's time to make a change.
It's better to realise the benefits of adopting new technology by spending little now, to reap the rewards in the future. Dive into this report to discover how a growing 'digital divide' could ramp up the pressure on smaller businesses. Unless they embrace the power of emerging tech.