Local solutions for the public sector
Digital technology solutions to connect society in Northern Ireland
Sales - up to 100 employees
For smaller public sector companies
0800 916 0257
08:00 - 18:00 | Monday to Friday
Sales - over 100 employees
For larger public sector companies
0800 032 0025
08:00 - 18:00 | Monday to Friday
Using technology to improve citizens' lives in Northern Ireland
We play a big role in the economic and social life of Northern Ireland. We find clever ways to use communications and data-driven technology that help the country's public and private sector to work better.
We work together with local suppliers and services to change the way we live –at home, at work, in health, education, government and the community.
And we help to transform businesses and public sector organisations. Offering tailored support. And using our know-how and expertise to guide them on their digital transformation journey.

Accept cookies
to view this content.
More Northern Ireland videos
Accept cookies
to view this content.
NICON20: Accelerating Innovation, Collaboration and the power of 5G in healthcare
At NICON we explored the importance of collaboration between BT and University Hospitals Birmingham to deliver solutions that will help to drive significant change in healthcare. We discuss what the learnings are, and how this can be applied in Northern Ireland.
Accept cookies
to view this content.
How you can get the most out of remote working in Northern Ireland
We recently hosted a webinar to talk through how Northern Ireland's public sector can get positive outcomes from the challenges presented by the coronavirus. Learn about the tools and technology to help with remote working from BT experts Paul Convery and Peter Trimble, together with Richard Massey, VP Service Providers, RingCentral EMEA.
Accept cookies
to view this content.
Meet the rising demand for high quality healthcare
By providing secure access to patient information from anywhere, South Eastern Health and Social Care Trust can deliver a better, more flexible service.
Making every transaction count for Account NI
We're helping Account NI handle their payments seamlessly with a combination of technology, innovation and collaboration.
Account NI handles the financial transactions for the Northern Ireland Civil Service (NICS). It uses e-business channels to provide a shared, streamlined service across local departments. That's a staggering 800,000 transactions a year.
As Account NI's strategic partner we've helped them through a major rationalisation of government departments. And to respond to increasing pressures to do more with less.
By working with them onsite, we understand more about their pressures and can do more to find innovative solutions. Moving them to electronic solutions, refreshing existing technology and embracing new ones.
With our help, Account NI has been acknowledged as a leading example of a shared service. Awarded runner up in the 'Excellence in transformation' category of the Shared Services and Outsourcing Network awards.

More ways we can we can help you manage and secure your ICT portfolio

"It is important that BT understands the business needs and pressures we face. This ultimately helps us to work together to identify innovative solutions."
Hazlette Benson
Head of Strategic Governance and Transformation, Account NI
Driving economic growth by expanding the digital economy
By investing in Northern Ireland's digital economy, we're helping to attract new businesses and investment to the country. Read more about how our initiatives are developing and attracting new talent, and how our ultrafast broadband rollout will benefit the economy.
Digital economy article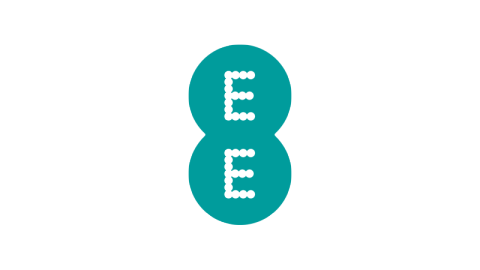 "We're working to provide our customers with the best 4G coverage and customer service in Northern Ireland. That's why we're boosting our 4G network across the country."
Marc Allera EE CEO
Frameworks
We are a Crown Commercial Service supplier for Public Sector Frameworks
Our presence on national and local government procurement frameworks means you can reduce procurement time and costs
Existing public sector customers
If we're already working with you, please get in touch with your account team or account manager.
We're happy to talk through the technology solutions we can offer to support your public sector organisation.